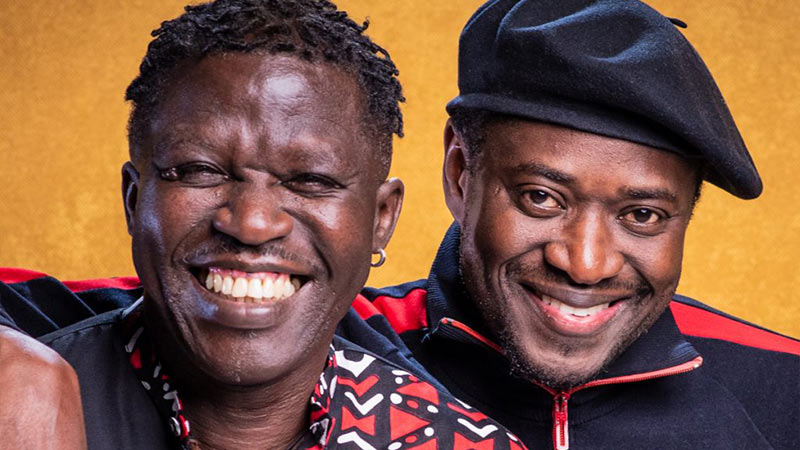 November 21 at the Cultural Center of Limoges Jean Gagnant as part of the 17th Festival Eclats D'Email Jazz Edition - Limoges (87).
It has already been several years since LABORIE Jazz became aware of the talent of Mangane, an extraordinary voice where tonality and accent transport us immediately, to Africa of course, but far beyond. A voice that creates in our mind a setting of dreams, a space for play, inner wisdom, a territory of smiles. A few collaborations led us to share his presence on stage from Solo to Quintet, but we felt that this treasure of sensations was not fully accomplished, or rather fulfilled. The idea was to share with Mangane, this observation was the trigger and made it possible from the beginning of the year 2021 to open the horizon of a strong and essential moment in the career of any artist "to let him speak out ".
A meeting at the beginning of 2021 took place between the composer, arranger and bassist Alune Wade, also Senegalese. Meeting which turned out to be the right formula because these two compatriots had already met in other times, in other circumstances where the young Alune Wade was going to hear Nakodje in the four corners of Senegal. The time was now for reunions, listening and "doing together".
Very quickly, the exchanges between the stakeholders resulted in a two-headed direction, Mangane in the composition, Alune Wade in the musical direction and the arrangements. The orchestra formed on the basis of a Quintet, desired by Mangane, is completed for the concert and recording part by the presence of Valérie Belinga on vocals, Carlos Sarduy on trumpet and Hugues Mayot on saxophones.
Line-up :
Mangane – Vocals, guitar, sanza, compositions
Alune Wade – Bass, arrangements, musical direction
Inor Sotolongo – Percussions
Benjamin Naud – Drums
Anthony Jambon – Guitar
Valérie Belinga – Vocals
Hugues Mayot – Saxophones
Carlos Sarduy – Trumpet
Informations - Booking :
https://www.eclatsdemail.com/agenda/mangane-zoom-zemmatt/