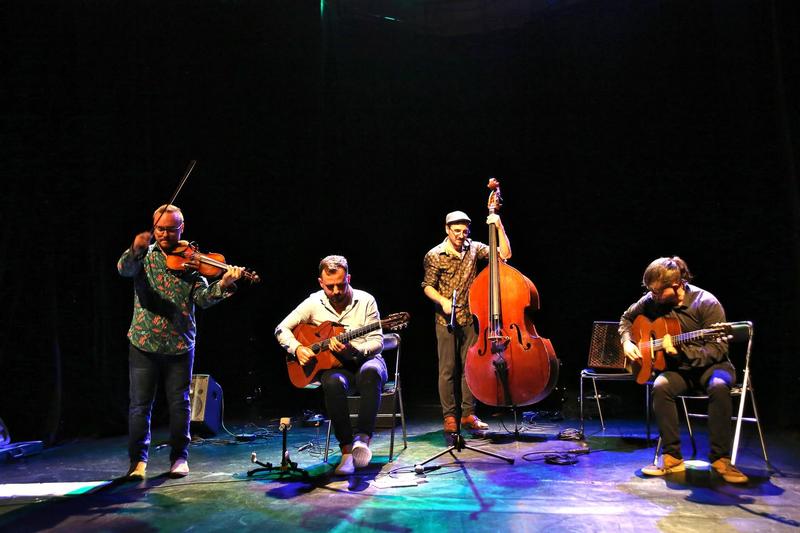 Nahia's Soul... The word Nahia has different complementary meanings in Basque, Ancient Greek and Arabic.
Desire and envy (in the sense of something consciously wanted and desired) in Basque, flow, and feeling of continuum, of fluidity in Greek and, finally, of consciousness in Arabic.
The name of the album Nahia's Soul therefore evokes a personification of the word Nahia through these three complementary meanings in three different languages. Nahia is here like a mythological goddess, a character from a novel or a feminine energy and the title Nahia's Soul is intended to be an evocative picture of the vibrations, of the spirit of this iconic woman. Through this new project and this new album, Benjamin BOBENRIETH wanted to open up a new universe, sensitive and bewitching. This short story in quintet format brings coherence and density to a music where writing is a real source of inspiration and jubilant freedom.
Recorded in March 2021, this new album marks an essential evolution in the career of Benjamin BOBENRIETH. (Planned release – May 2022).
​
Benjamin BOBENRIETH: guitars, compositions
Raphaël Tristan JOUAVILLE: violin, compositions
Vincent HEMERY: double bass, compositions
Benjamin NAUD: drums
Ludovic MACHANE: rhythm guitar