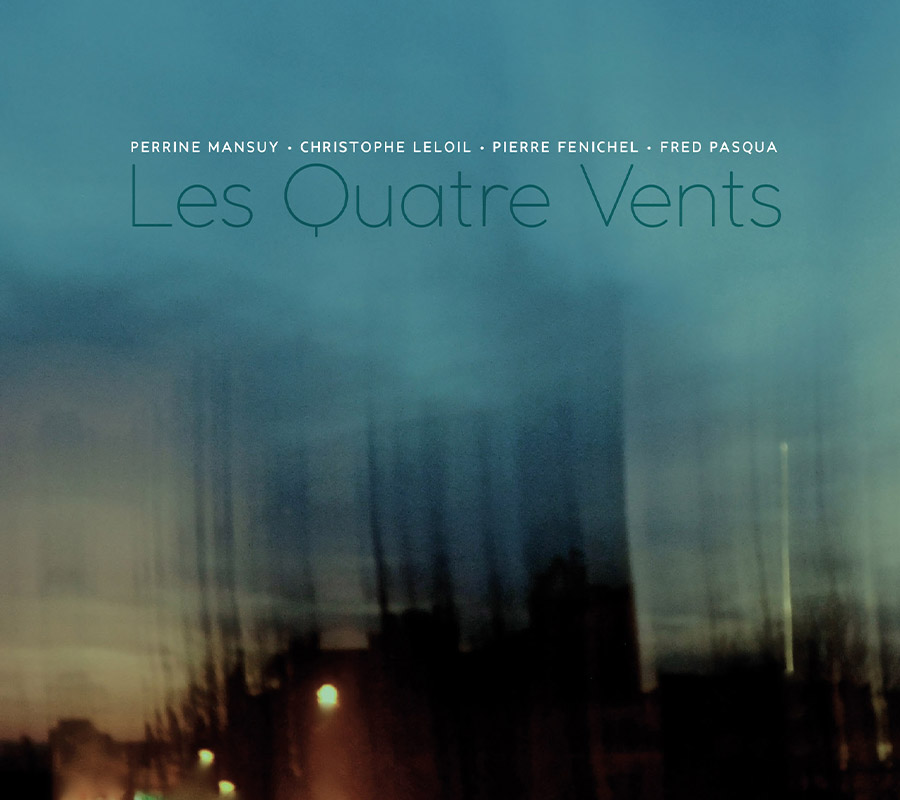 Les Quatre Vents, the crossed inspirations of the fine feathers of French jazz today. Based in Marseille, the city beaten by the mistral, Perrine Mansuy and Christophe Leloil have long been carried away by the trade winds of international careers.
Leaders, composers, arrangers and sidemen prized by the greatest (Archie Shepp, André Ceccarelli, Rémi Charmasson ...) their proven complicity incites them today to propose this new journey, fruit of their crossed influences: the burning gusts of modern jazz from NYC, the scrolls of the French Impressionists, the fresh air of folk songs from the North American repertoire, the breath of pop today.
The release of this new album on Laborie Jazz also marks the third collaboration with pianist Perrine Mansuy.
Perrine MANSUY (piano) / Christophe LELOIL (trumpet) / Fred PASQUA (drums) / Pierre FENICHEL (double bass)