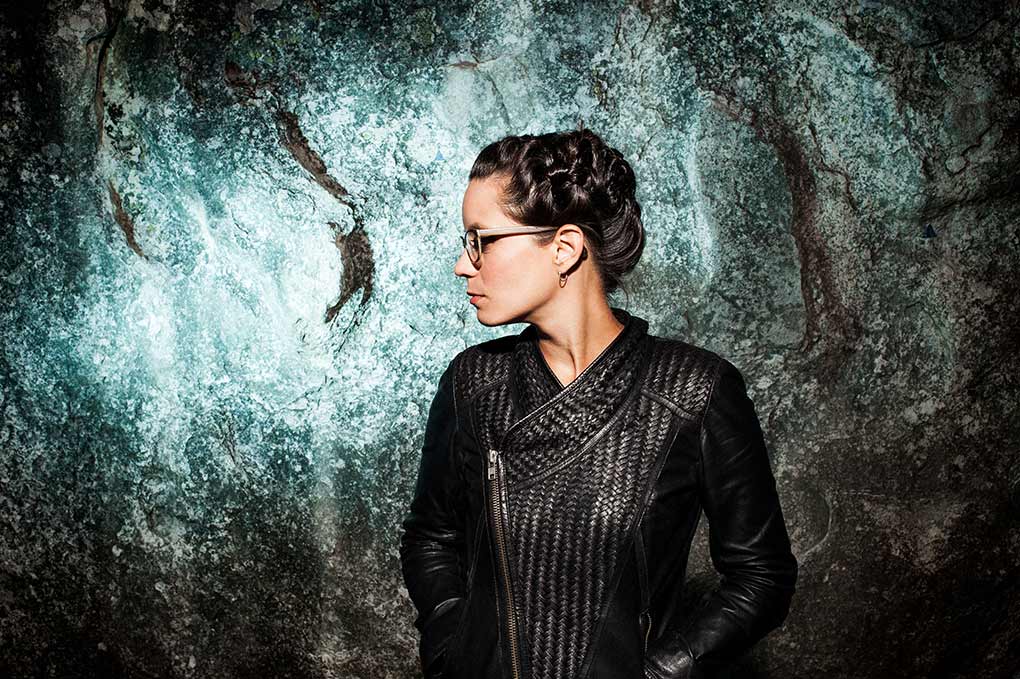 10 years of collaboration between Anne Paceo and the Laborie Jazz Label. Four albums already, plus two Victoires de la Musique, an ADAMI Talent, BNP Paribas Foundation Artist, recently elected "2017 Best Musician" by a jury composed of media personalities specialized in Jazz from several European countries that deliberated for the Étoiles du Jazz prize list … Honours have marked Anne's career, whether they relate to her stage performances or to her compositional work.
A lovable, exciting, inquiring, determined and above all professional personality, awake to all the stakeholders and trades of the industry and to the economy that has shaken it up for … here again more than 10 years. Almost as if we had sailed together for all these years with, as our horizon, Anne's writing on the Label's frail but daring skiff. In 2018, we won't do things by halves … we'll be back in the studio from Feb. 5 to Feb. 11 with "Bright Shadows", her 5th album. A partly new team, a new dynamics around Anne's compositions, and the Voice !! … That voice so pregnant and so fundamental in the world she hears and draws.
This sextet is simply a perfect representation of what is currently happening on the French Jazz scene. Tony Paeleman on keyboards and Fender Rhodes, Christophe Panzani on saxophones, Pierre Perchaud on guitar, Anne Shirley and Florent Mateo on vocals … each of whom excels in his own field, in his contribution to the group and to listening to the leader, one direction, one common Voice … the small boat will be well sailed and the world continues to open up … Brasil, Burma, Morocco, Europe, Norway, Portugal … This epic tale was already international; it will soon become even more so. Release planned for January 2019.
May 2018. As we don't do things by halves, the "Fables of Shwedagon" album, sixth of the name, will be released during the remarkable Coutances Festival, "Jazz sous les Pommiers" (Jazz under the Apple-trees). Her first live recording, that licensed album produced by Denis Le Bas will complete and assess that thirst for discovery and adventure that motivates Anne each and every day. Burma attracts her. She has been there, as soon as 20.., she has come back, then gone back, she is overturned by what she has seen, felt, shared and here we are...
...