/// NO TRANSLATION AVAILABLE ///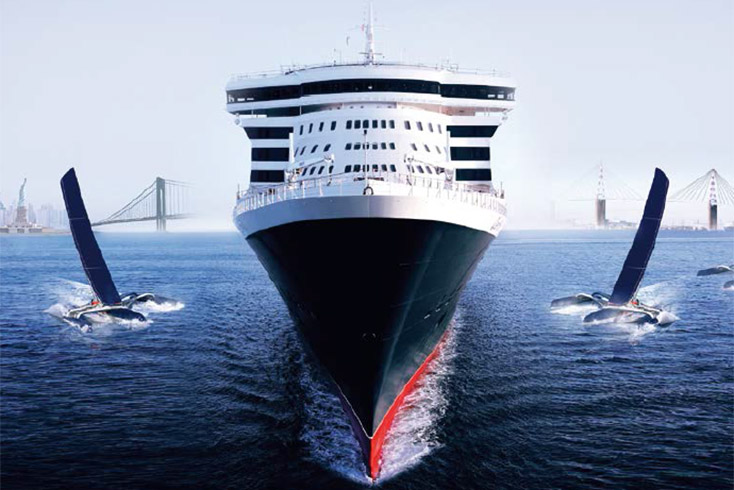 Invité à bord et associé à la programmation, Paul Lay, lauréat du prix Django Reinhardt 2016, compositeur de l'hymne THE BRIDGE, se réjouit de mêler les formes d'expression autour du jazz.
À 32 ans, ce pianiste, qui vient de sortir son double album salué par la presse - The Party (piano, basse, batterie) et Alcazar Memories (piano, chant, contrebasse - accompagne l'événement et rejoint THE BRIDGE avec ses deux trios. Ambassadeur du jazz à bord du Queen Mary 2, de l'embarquement à Cherbourg jusqu'à New York, Paul Lay, « le plus brillant pianiste de jazz de sa génération », selon Francis Marmande du journal Le Monde, est aussi artiste associé à la programmation de la traversée qui rendra un vibrant hommage sur l'océan à un siècle de musiques américaines. Cet artiste fougueux et créatif est lauréat du prix Django Reinhardt 2016, qui distingue le meilleur artiste jazz de l'année.
THE BRIDGE est un rendez-vous inédit : la célébration de 100 ans de fraternité entre la France et les États-Unis, une course transatlantique historique entre le Queen Mary 2 et une flotte de trimarans géants sur les traces retour du débarquement de 1917. Du jamais vu ! Conçu et imaginé comme un pont fraternel, THE BRIDGE fait aussi la part belle au jazz et au basket, témoins d'un siècle d'échanges culturels et amicaux entre les deux pays. Cet événement France-USA est parrainé par le basketteur Tony Parker, symbole des liens tissés depuis plusieurs générations entre des hommes, séparés par l'océan mais unis par des liens indéfectibles.
Du pont de Saint-Nazaire sur la Loire, au pont Verrazano-Narrows, en baie de New York, THE BRIDGE réunira les plus fabuleux coursiers océaniques et le plus prestigieux « liner » transatlantique. Un siècle après l'arrivée des premiers soldats américains venus défendre la Liberté aux côtés des Alliés, le Transat du Centenaire sera le terrain de jeu d'une chevauchée océanique qui fera date.
Top départ dimanche 25 juin 2017 à 19h !