ARTISTS
Gaël Rouilhac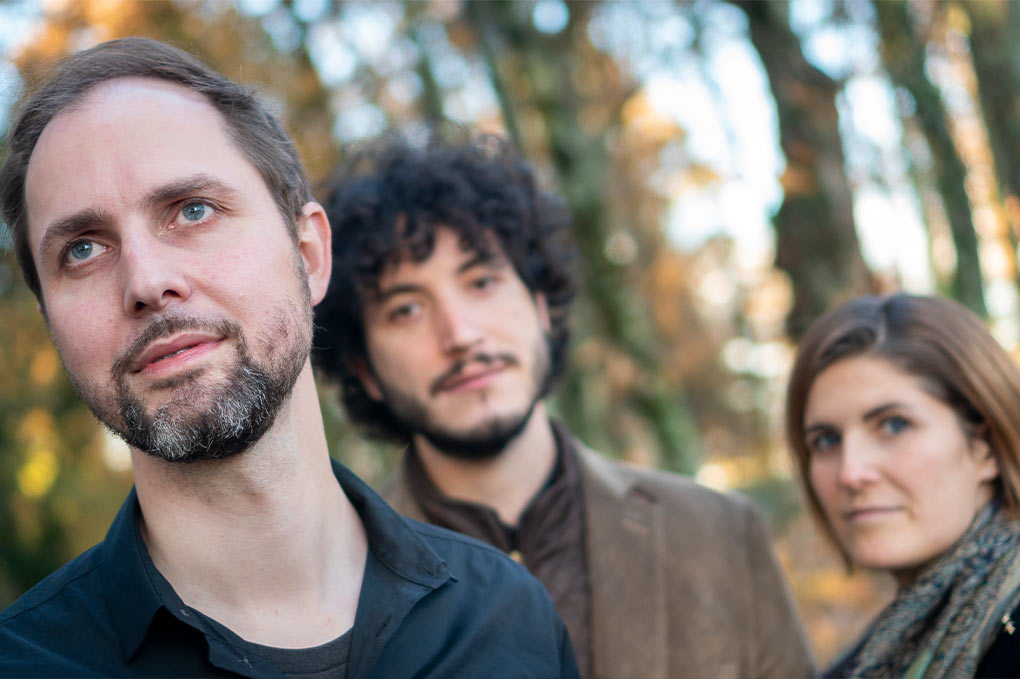 A patient and passionate story between the Laborie Jazz label and Gaël Rouilhac. Gaël appeared on various editions of the Eclats d'Email Jazz Edition Festival and in several groups as leader; he has long matured his own composition work, trying to put in it all his talent and his own vision of his music. Getting together with violinist Caroline Burgala and Sicilian accordionist Roberto Gervasi had already happened in 2015 for a first reunion full of promises during which Gaël unveiled his first compositions and a musical intimacy full of finesse and depth. The speech takes flight, telling about life and the expression opens up to the audience.
This Trio has remained the socle that Gaël Rouilhac wished to give to his music. Beyond a mere agenda, "Waterworks" also becomes the title of his first album that will be recorded late November 2019. The culmination of quite a thinking, quite a process and of clear choices, the definition of a world that from now on, we look forward to sharing.
Caroline Burgala, a magnificent violinist with classical training, sensitive and highly attentive, who both studied and shared stage and studio with Didier Lockwood, and Roberto Gervasi, real revelation of the Italian scene, are together the casket that adorns and carries the most moving and the best of Gaël Rouilhac's music. "Waterworks", the important recording to remember for whoever wants to be at the heart of creation.
MANAGEMENT / BOOKING
Label Laborie
Jean-Michel Leygonie
This email address is being protected from spambots. You need JavaScript enabled to view it.
+33 (0) 6 30 09 28 55

Kanopé Productions
Philippe Labrousse
This email address is being protected from spambots. You need JavaScript enabled to view it.
+33 (0) 6 11 29 24 43
www.kanopeprod.com
---
Albums